We appreciate all of the support people are able to provide us and would like to extend a special thank you to those who we have mentioned below: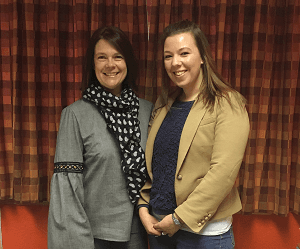 30 Things for 30 Years
Following her own experience with depression Victoria has decided to undertake 30 challenges. To mark her final year in her 20s. All to be completed before her 30th Birthday.
She has chosen three charities to raise money for and one of which is Home-Start Deeside & Donside.
Her challenges this year include:
1) Swimming with sharks
2) Balmoral 5km
3) The Illuminator night race
4) The Banchory Beast
5) Swim the distance of the Channel in 12 weeks
6) Be a human sponge target
7) Conquering a zip wire course
8) Giving up chocolate for Lent
9) Reverse advent calendar
10) Canyoning
11) Volunteering at a care home
12) Organising a pop up cafe
13) Anonymously pay for someone's meal
14) Read at the children's hospital
15) Climb Ben Nevis
16) Host a pudding night
17) Shear a sheep
18) Learn and create the art of stained glass
19) Visit universities with The Captain for pet therapy
20) GungHo! Aberdeen
21) Visit the homeless in Aberdeen with food supplies
22) Eat an entire tub of twiglets (?) in one go
23) Host a pub quiz
24) Go vegan for a month
25) Create a 'shared bookshelf' in Aberdeenshire
26) Cycle the whole Deeside Way
27) Plant a ceremonial tree
28) Volunteer at the Deeside Drop in Games Club
29) Host a charity Beauty Night
30) Give a public talk on Mental Health
We would like to thank Victoria for her support and if you would like to make a donation, follow her progress or read more about her and her journey you can at http://www.30thingsfor30years.com/
Our 2017 Christmas Party
A big thank you to Lisa Lollipop for making the Christmas Party a fantastic success. Also thank you to Santa Claus who came and gave the children a present. Xx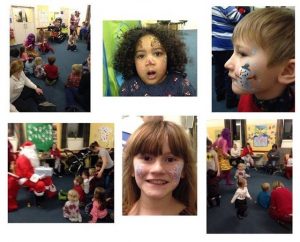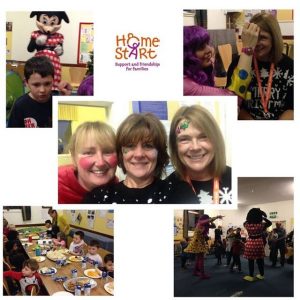 December 2017
Banchory Tesco Store Toy Drop
A Huge Thank You to the staff and customers at the Banchory Tesco store and especially to Gemma Beltcher-Gray who organised the toy drop for us!
We would like to wish you all a Very Merry Christmas and a Happy New Year. From all of the staff and families at Home-Start Deeside & Donside x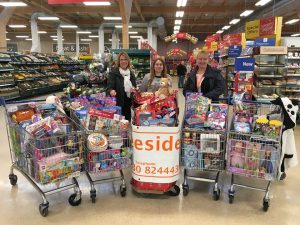 December 2017
Grampian Moorlands Food Donation
A huge thank you again to Grampian Moorlands for the donations of Pheasants, Partridges and goodies.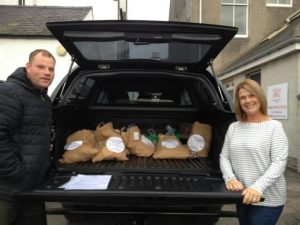 December 2017