---
Play Worker Position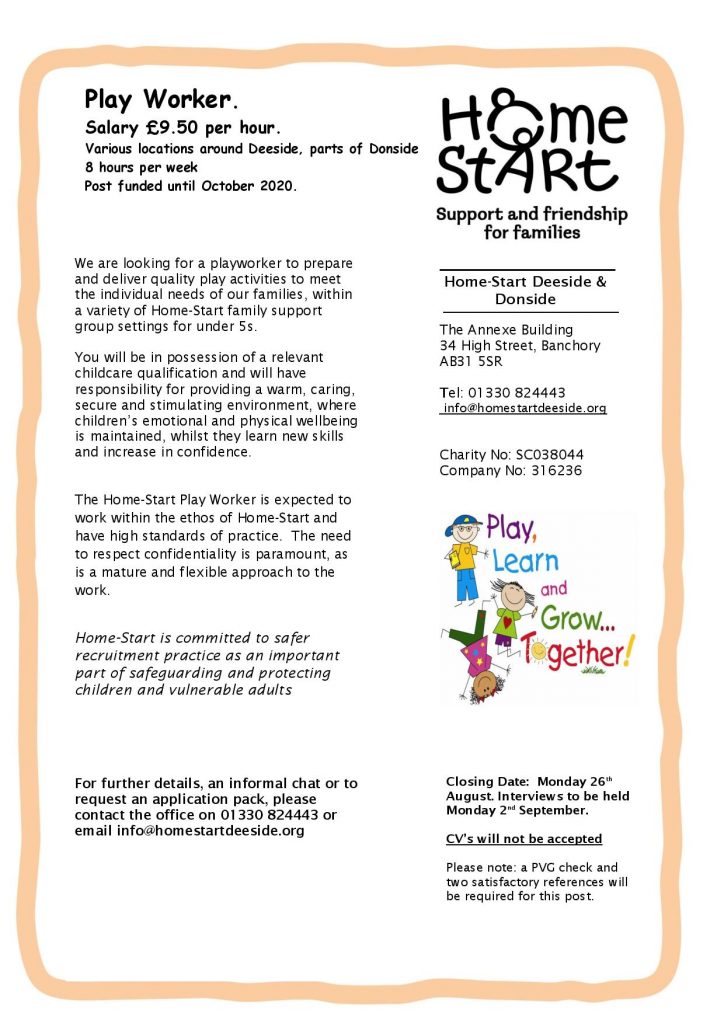 ---
You are welcome to join us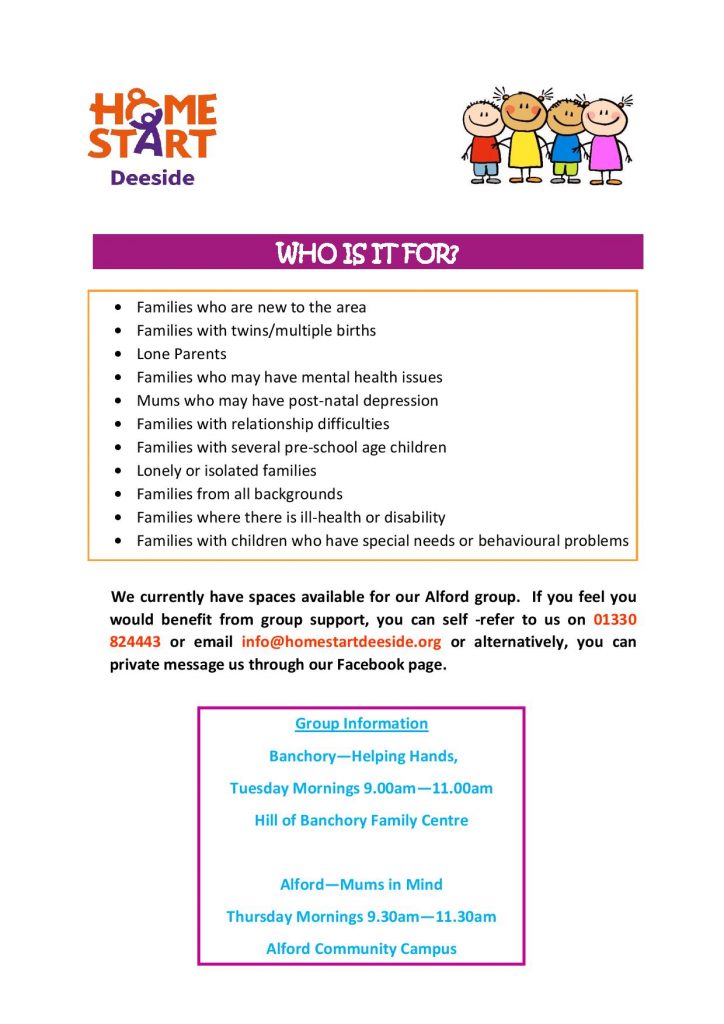 ---
AGM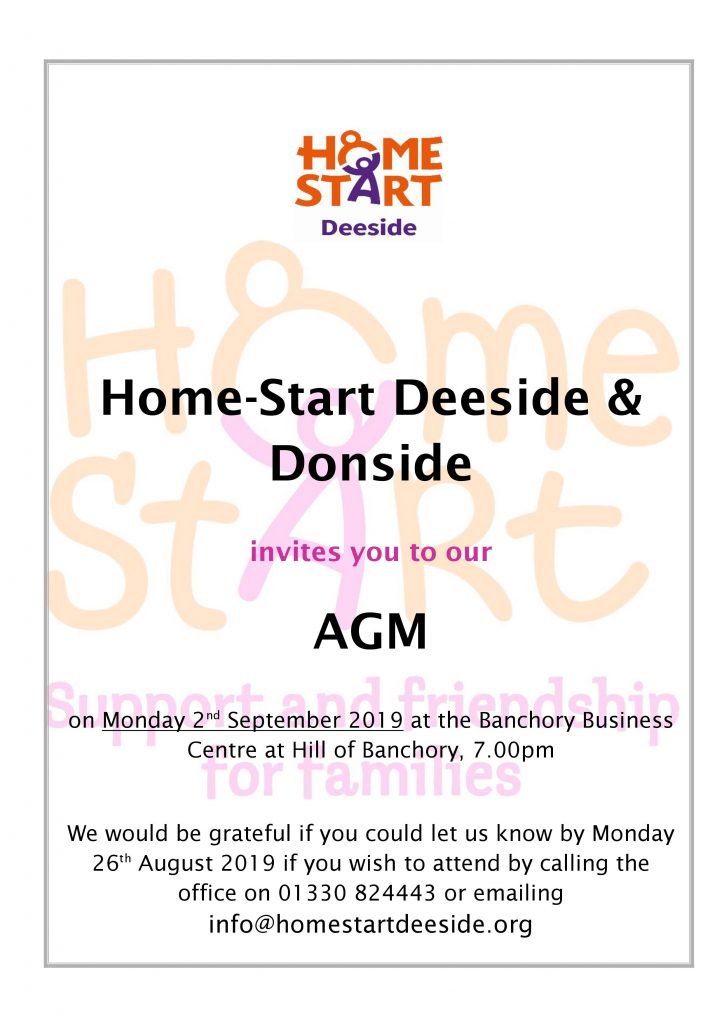 Funday 7th July 2019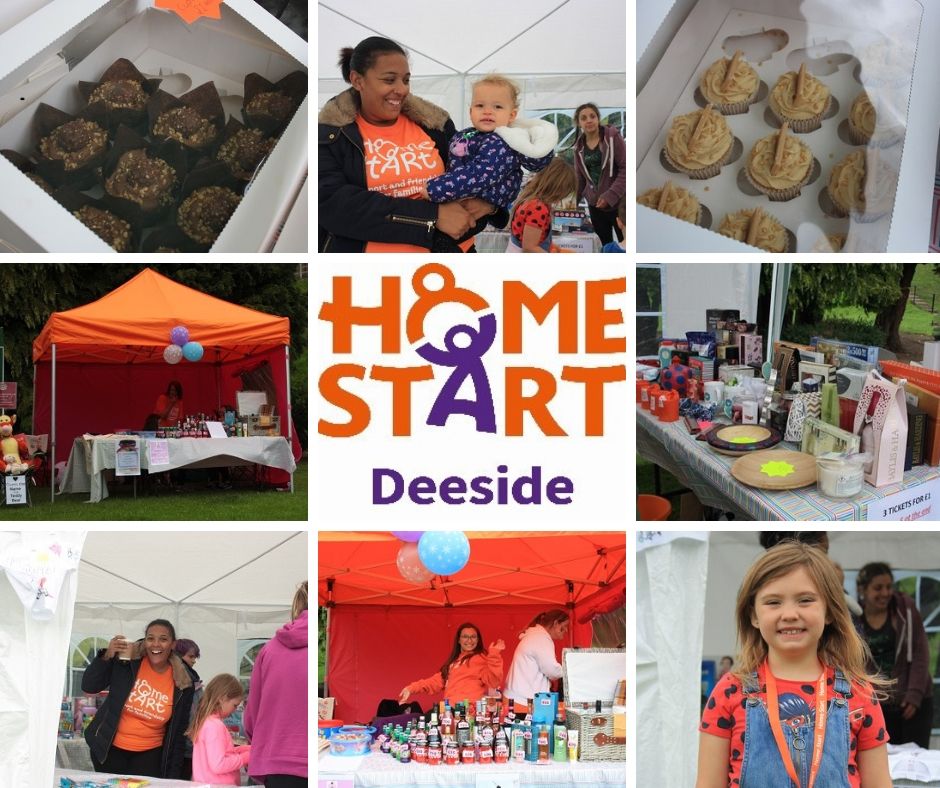 We would like to thank those who helped make our Family Funday on Sunday the 7th July a success.
We would like to say a special thanks to Deesidedly Tasty for who provided the tasty BBQ service. Deeside Inflatables who provided us with a magical bouncy castle.  And Morag McBeath, Secretary for the Aboyne Highland Games for loaning us some of their tressel tables.
And of course to all the families who came along to spend the time with us.
Without your support, we would be unable to hold events like this and raise awareness and funds for our Charity which provides support to families within the local area.
Thank You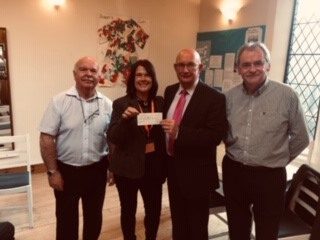 Here is Leah from the office accepting a very generous donation of £3000 from the John Watson Guild.
The gentlemen from left to right are John Aitken, Rod Dallas, and Reg Christie.
All the money from this donation will go directly towards supporting local families within the area.
Thank you again.
Our Shops 10th Birthday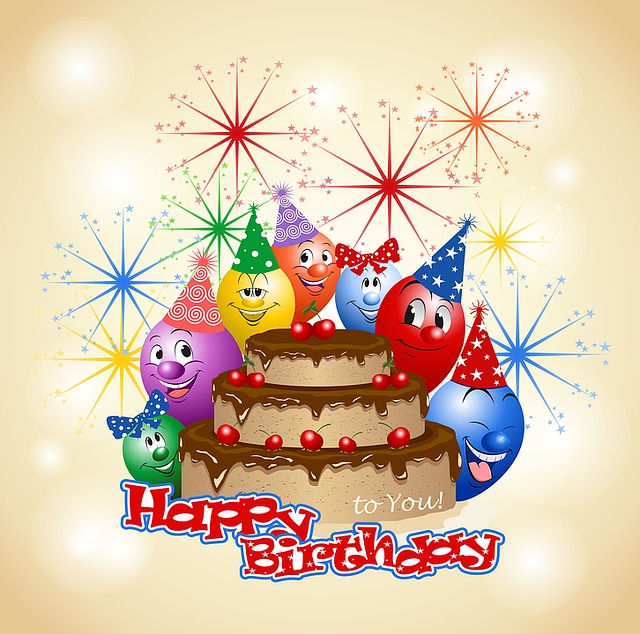 We would like to thank all of those who purchased raffle tickets to celebrate our shops 10th birthday, on the 14th February 2019.
We managed to raise £500 altogether.  Which will go back into our work helping local families within the area.
You can still help us by either donating items to our shop or coming in and purchasing some of the generous items that people have passed to us to sell. 
Our shop in Aboyne is open Monday – Saturday, 10h00 until 16h00 every week.
Thank you for your continued support.