Work with Us
A fantastic opportunity has arisen within Home-Start for a Play Worker.  This role is for 8 hours per week during the term time only.  Working within various locations in Banchory & Alford. This position is currently only funded until March 2020.
We are looking for an individual who will prepare and deliver enjoyable and fun play activities tailored to the individual families that we work with, within a variety of friendly Home-Start family support group settings for under 5s.
If you would like to find out more please call us on 01330 824443 or email info@homestartdeeside.org to request your application pack.
Please note that the closing date for this position has been extended until Thursday 28th February 2019.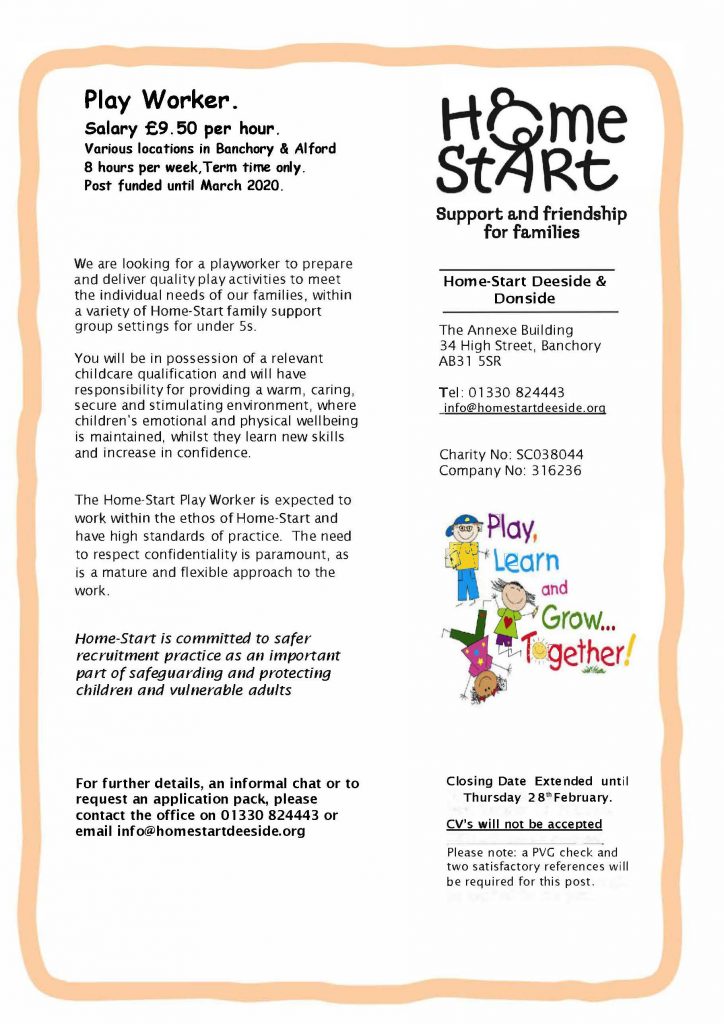 Upcoming Volunteer C
ourse
If you would like to become a Volunteer then why not take part in our next prep course.
We are due to start holding our next volunteer prep course from the end of February beginning of March this year.
Our course will normally take place once a week between the hours of 9.30am – 2.30pm  and lunch and refreshments will be provided.
The dates and venue are still to be confirmed.
If you would like to note your interest or just want to find out more then please call the office on 01330 824443 or email info@homestartdeeside.org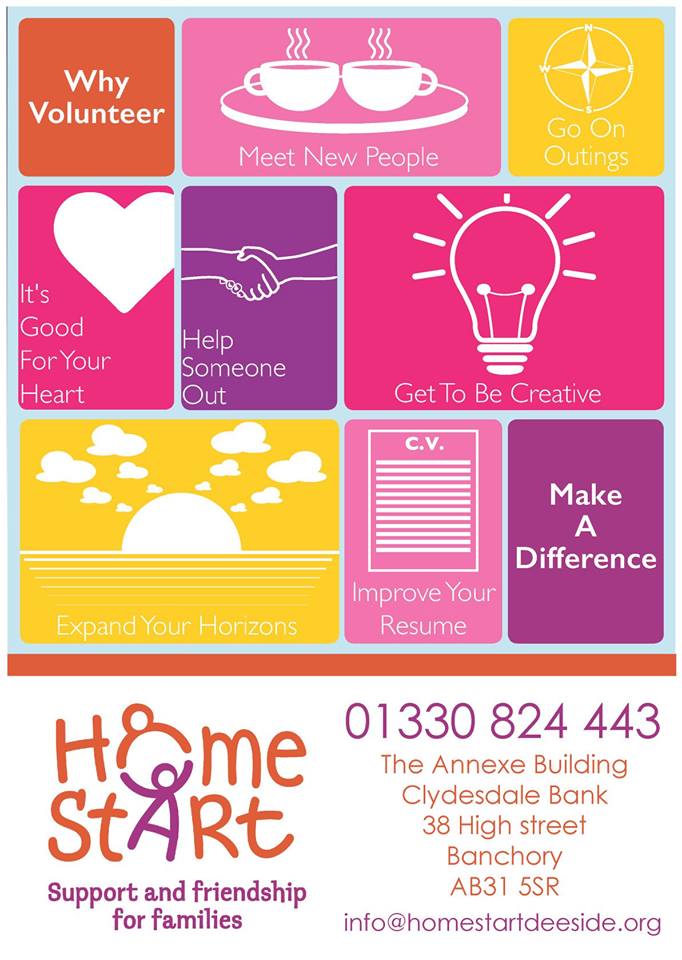 Volunteer Training
We will be carrying out Volunteer Training at our shop in Aboyne on Tuesday 5th March and Wednesday 6th March 2019.
During this time we will close the shop in the morning of the 5th until 1pm and in the afternoon of the 6th from 12 noon.
We would like to thank you for your continued support and apologise for any inconvenience this may cause.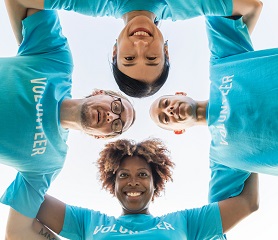 Our Shops 10th Birthday 
We would like to thank all of those who purchased raffle tickets to celebrate our shops 10th birthday, on the 14th February 2019.
We managed to raise £500 altogether.  Which will go back into our work helping local families within the area.
You can still help us by either donating items to our shop or coming in and purchasing some of the generous items that people have passed to us to sell. 
Our shop in Aboyne is open Monday – Saturday, 10h00 until 16h00 every week.
Thank you for your continued support.